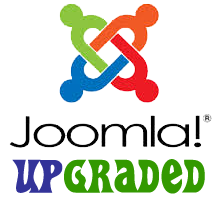 Joomla released the new major version 3.5.0 of their awardwinning platform on the 21. March 2016. A couple of weeks thereafter on the 5. April Joomla released the first bugfix for Joomla 3.5 which they named Joomla 3.5.1.

All such major releases (3.5) introduces a few new features, and is a normal part of the evolution of Joomla. Major releases is therefore often followed shortly thereafter by a bugfix release, and we therefore decided to wait until the first bugfix release before we upgraded our portals.
We do have a number of customer sites on Joomla 3.x, and we have over the last couple of days upgraded all affected portals accordingly.
More info on the 3.5.0 release on: http://tinyurl.com/h26pyrv
More info on the 3.5.1 release on: http://tinyurl.com/hn3a8xx