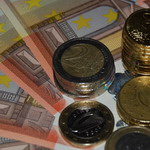 GaaTec Limited is based in Dublin, Ireland. We help small and medium sized businesses with the technology tasks that need to be taken care of while running a professional business.
This includes webdesign, email solutions, webhosting, backup solutions, computer networks and maintenance etc.
The most important thing for us is to keep our customers satisfied by providing a fast, efficient service at a much better price than larger IT providers with large overheads can offer.
After all, who would want to pay more and get a lesser service ?