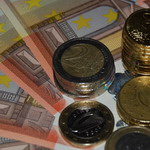 Gaa

Tec

Limited is based in Dublin, Ireland.
GaaTec started website development with Joomla back in 2008, and have over the last 10+ years developed extensive knowledge and experience using this awardwinning CMS technology.
As a curiosity, it can be mentioned that the founder of the company was working with webdesign as early as back in the 1990's, and actually also launched his own WAP portal at that time
Incorporation
Due to increasing workload, Gaatec Limited was set up as an Irish company on Wednesday the 2nd of November 2011.
Webdesign
We are currently fully managing the complete webportal, webhosting and emailsolutions of most of our customers, but also have a number of "external" customers trusting us to manage their webhosting and emailsolutions while they use their own webdesigners.
IT Services
Other IT related work includes backup solutions, computer networks and maintenance etc. We do this work both onsite with customers in Dublin, Ireland, and also via remote logon.
Telecom Consulting
We also do quite a bit of telecom consultancy all over the world.