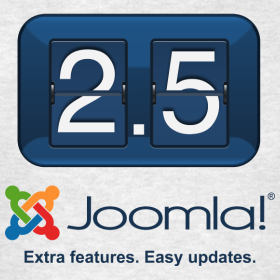 We are currently in the process of migrating all our Joomla customer sites to the latest release of Joomla. There is no additional costs to our customers for this migration as this is included in the yearly maintenance contract with us.

This migration means moving from current Joomla version 1.5.x to the latest release of this award winning CMS platform which is (at the time of writing) version 2.5.1. The task could be quite complicated depending on the amount of extensions (components, modules, and plugins) installed.
The Joomla 1.5 platform is expected to reach End Of Life in 2012, and we therefore recommend anyone using this CMS platform to migrate to the latest platform as soon as all their extensions are available on this platform.
Not a customer of GaaTec yet?
No need to despair, we also offer such migration services to other customers and companies.
Feel free to contact us should you wish for us to give a quote for helping you with such migration.