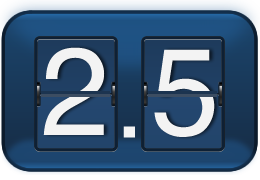 Joomla have now released version 2.5 of this award winning CMS platform.
For more info see: http://www.joomla.org/25
Joomla are now working to a 6 Month release cycle, and it will also be easier for developers to integrate and create extensions to this popular platform.
We have therefore upgraded all our Joomla 1.7.x installations to this new version of the platform, and will going forward start migrating deployments on Joomla 1.5.x to the Joomla 2.5 platform.