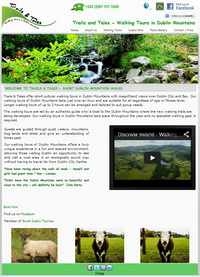 We yesterday launched the upgraded Joomla site for TrailsAndTales.ie
They originally had an outdated Joomla 1.5 site, which had been hacked by the so called Pharmahack. This was inserting unwanted advertisements in to their website content.
Our job was to migrate the website to the supported Joomla 2.5.x platform, and also remove the exploits.
As soon as we have tied up all the remaining loose ends, we will end out involvent in this project and leave the responsibility for the daily maintenance of the site back to the owner of the site.
We wish them all the best going forward!