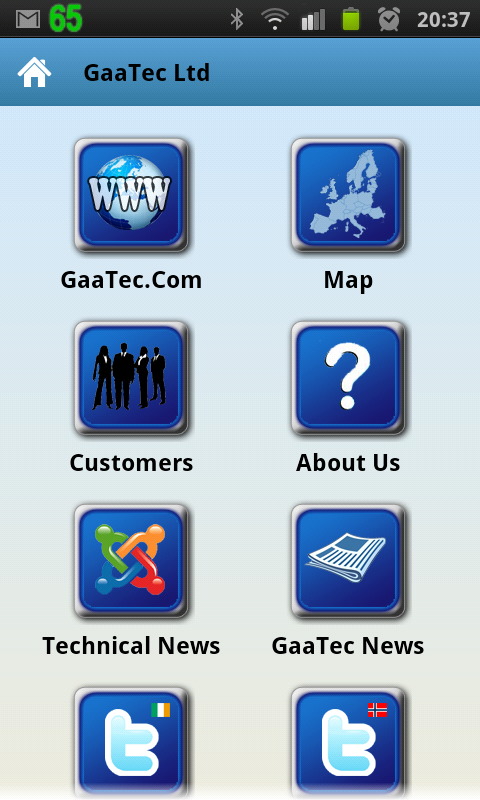 We have now released a small Application for Android Smartphone devices with some information about GaaTec. Hereunder a location map, links to reference customer sites, and also links to the latest news articles of our main website.
You can find this App on the Android Marketplace on https://market.android.com/developer?pub=GaaTec+Ltd or by simply searching for "gaatec" on Android Market on your Android smartphone.
This little App was created just to test out a potential new line of our business. This since we believe that knowledge of webdesign in this area will be important going forward.