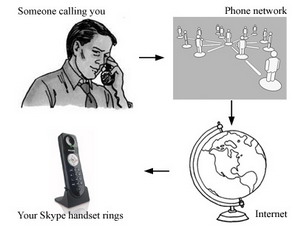 Smaller companies can save a lot of money by getting their "fixed" line phone services from Skype. Not only that, going for Skype also means that you have your phoneline with you wherever you go as long as you are connected to the internet.
The idea was good, and it did work for quite a while, but in the period of 2013-2014 the service deteriorated to a level where we no longer recommend Skype to companies or individuals where their business are depending on these to work.
I plan to write a seperate blog entry about my experiences, but until then I can only say that Skype's level of service is far below what one should expect of a paid for service.